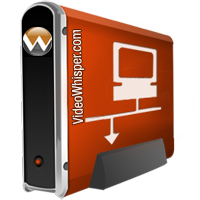 NEW:
WebRTC Host
plans include capabilities described on this page and resources, optimizations for HTML5 streaming.
WebRtcHost: Complete Hosting
These turnkey managed plans provide RTMP and web hosting features, configuration and tools to meet VideoWhisper software requirements for using all solution features.
That includes videochat, live streaming, recording, archiving, transcoding live streams, converting videos and documents, mobile delivery.
Wowza Streaming Engine / Media Server is a high-performance, extensible and fully interactive Flash media server for live and on-demand streaming, chat and recording.
For live or on-demand streaming to computers, mobile devices and IPTV/OTT endpoints, the Wowza platform delivers superior features, benefits and functionality.
It's the streaming server used by sites like LiveStream, Justin TV. For a turnkey live streaming platform see Broadcast Live Video solution.
Find on this page: plan features, plans, dedicated servers .
To quickly compare bandwidth, space and price see video hosting for business comparison tables.
Wowza Streaming Engine applications can be configured to stream from:
Web pages with Flash web based live video apps
Desktop encoders
(OBS Open Broadcaster Software, Wirecast, Flash Live Encoder)
Mobile encoders for iOS/Android
(GoCoder or custom apps developed by VideoWhisper)
IP Cameras and other streams (rtsp, udp, rtmp, rtmps)
Scheduled video playlists that play as live streams
WebRTC HTML5 relayed (high capacity with regular connections)
Wowza Streaming Engine applications can be configured to stream to:
Web pages with Flash apps over RTMP RTMPE RTMPS
HLS: HTML5 on Apple iOS iPhone, iPad, iPod touch, latest Android devices and PC Safari
MPEG Dash HTML5 on Chrome for Android/PC
WebRTC HTML5 relayed (to many viewers)

Android, Blackberry(R) and other 3GPP platforms
Microsoft Silverlight, Apple QuickTime
IPTV set-top boxes (Amino, Enseo, Roku, Streamit)
game consoles such as Wii and PS3