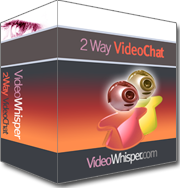 Easy installation , updates as plugin
Access permissions
(everybody, members, list: roles, users, emails)
Members can create and mange rooms
Access list per room
Support for custom mobile apps
Widget with active rooms list and entry
Menu for room management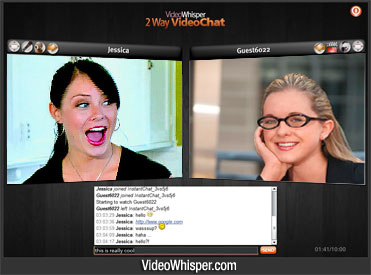 2 Way Video Chat is a web based video communication solution designed for instant 1 on 1 private online video conferencing.
To test a live demos for the 1 on 1 videochat plugin on WordPress:
- 2Way Videochat
- VideoChat Scripts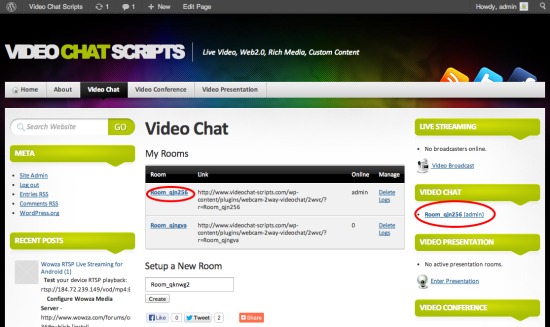 A Video Chat page is added to the website where members can create and manage their rooms. Owners can see who's online and also define an access list for each room.
Can be disabled from settings. Functionality can be implemented as shortcode.

Wordpress Plugin includes a widget that displays active rooms (with participants) and access link if there's room for another participant.
There is a settings page with multiple parameters and permissions.
Who can setup rooms and access application can be configured (everybody, members, list of members/roles).
Video chat is the easiest and most cost-effective way to meet somebody and discuss one on one, to make a video call just by providing a private room access link.