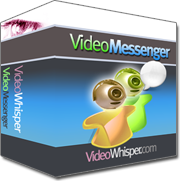 Custom registration types: performer, client
Webcam custom post type
AJAX webcams list
Public and private ppv videochat
PPV settings (cost per minute, grace time)
Integration with myCRED plugin for billing
Easy setup with shortocodes, pages, menus

Easy installation, automated updates as plugin
Public chat access permissions (everybody, members, list)
The VideoWhisper PPV Live Webcams allows setting up a paid videochat site based on WordPress where performers and clients can participate in public and private chat.
Implements a complete set of features including role registration, AJAX webcam browsing, videochat application, ppv calculations and integration with a billing plugin for client payments.
Can be used for any time of videochat site: in example performer role can be labeled as teacher, trainer, tutor, provider, model, author, expert or other name as project requires.
Compared to other pay per minute (PPM) videochat solutions, this script benefits from power of WordPress framework, its reliability, ease of use, plugins, themes, a large community of experienced developers and designers, high quality coding and security standards. Plugin is hosted in official WP repository and monitored by WP plugins security team.
Find on this page: screenshots, live demos, installation instructions, ppv - pay per minute site setup, membership site setup, customisation and development info. There is also a dedicated site for this project: Paid Video Chat Script.