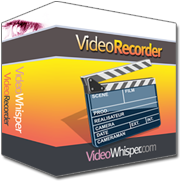 Web based webcam recording
Insert videos in posts
Insert videos in comments
Edit recorder settings from plugin backend
JwPlayer playback support
HTML5 playback support
(if conversion supported)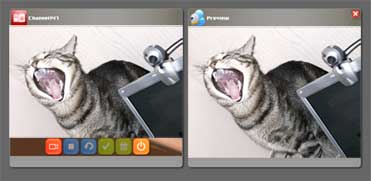 The VideoWhisper Video Recorder software can easily be used to add video posts and video comments to WordPress sites and on blog pages.
To test a live demo of software on WordPress, just register a free account on the VideoChat Scripts site.

The Video Posts Webcam Recorder allows the WordPress administrators and authors to record and insert videos in their posts. Previously recorded videos can also be imported into posts.
The Video Comments Webcam Recorder allows WordPress users to add video comments as responses to posts or to other comments. If the user is not logged into WordPress he cannot access this feature. Integrates Strobe player.
In both plugins administrators can view the list of video recordings and delete them.
The two plugins include settings pages linked both from plugins page and left menu:
Video Posts Webcam Recorder > Settings & Settings > Video Posts menu.
Video Comments Webcam Recorder > Settings & Settings > Video Comments menu.
For both plugins the video recordings lists can be accessed from the Settings Page > 'Recordings list' or from the Plugins Page > 'Recordings'.
Option to playback as HTML5 shows if required HTML5 conversion tools and codecs are detected. (ffmpeg, ffmpeg2theora, h264, speex, faac, nellymoser)