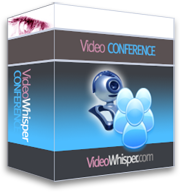 Webcam Video Conferencing Rooms
Create Private Rooms
Simple Setup
Easy to Install
Full PHP Source Code
Easy to Integrate
Profile Picture and Avatar from Webcam Snapshot
Cleanup Old Logs, Snapshots, Shared Files

This video conference edition is the easiest to install and integrate. We keep this simple without mysql or extra administration features so you can easily add this to your custom website software.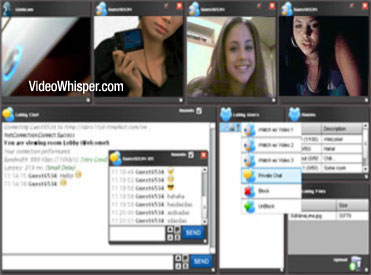 This should be the start point for integrating the video conference to php sites (or even sites in other scripting languages like asp/jsp because we try to keep scripts simple and easy to integrate and migrate).
Find on this page: demo, installation instructions, customization and integration specifications.