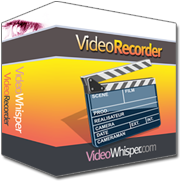 Record from Webcam
Preview
Browse Videos
Strobe Player
JwPlayer integration
JPG Snapshots
JavaScript notification / control support (2 way)
Video files browser
HTML5 video conversion for mobile playback
HTML5 fallback camera upload for mobile
Write text over video (hard coded)
The php edition for the webcam video recorder site plugin is the easiest to setup and integrate with any php script or cms.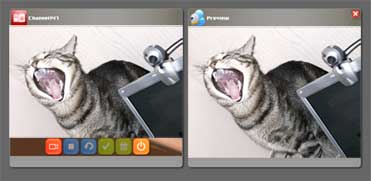 iPhone / iPad Playback Support:
If conversion is possible with hosting software (ffmpeg) a video variant for iOS is generated (when recording or later on access when support is available).
When iPhone/iPad/Android users try to watch a video, the device is automatically detected and HTML5 player shows up instead of flash players. HTML5 version can also be accessed with a link from computers with flash support.
Find on this page: