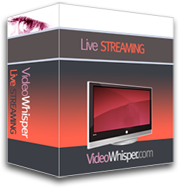 Oxwall/SkaDate plugin for easy setup and configuration
Users can create and edit live streaming channels
Configure access , permissions and settings per room
Rooms list, browse online, latest, top, tags
Mainpage widget with online users, room links
Dashboard widget with online friends
Profile widget with user's rooms
Newsfeed update with new rooms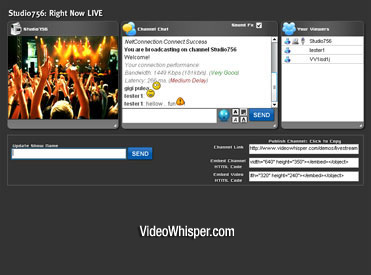 Live Streaming plugin allow easy setup of the VideoWhisper Live Streaming software, backend configuration and creation of live streaming channels in Oxwall.
Live Streaming provides web based live video streaming. It contains an application to broadcast video with realtime configuration of resolution, framerate, bandwidth, audio rate and also allows discussing with video subscribers. The live broadcasting application also saves snapshots of current video as images for preview purposes and provides links and html code to publish channel and preview.
For more details see SkaDate/Oxwall Live Streaming on VideoChat Scripts and Oxwall Live Streaming Plugin .
Oxwall is unbelievably flexible and easy to use PHP/MySQL social networking software platform. Its flexibility is an extremely easy way to change the way it works usin Oxwall plugins. These plugins are complete units of functionality that can be used for various purposes. VideoWhisper provides multiple Oxwall webcam plugins.