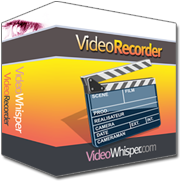 Joomla Component (configurable)
Users can record webcam videos
Browse videos (sort, search, filter)
Import videos (archived streams)
Export to JomSocial, HWD Video Share, ALL Video Share
Supports JW Player, Flow Player, HTML5 video
iPhone, iPad playback with HTML5 (conversion required)
Supports Joomla Updater
The VideoWhisper Video Recorder component can easily be used to add webcam recorded videos and archived streams to Joomla sites.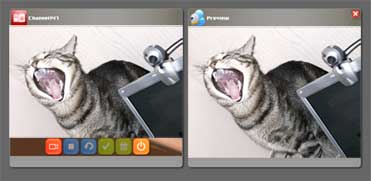 There different extension downloads for Joomla 3.x and 2.5.x or older. VideoWhisper also provides older extensions for older Joomla 1.5.x but does NOT recommend, support or plan to provide updates for that version. VideoWhisper recommends using latest Joomla 3.x : Latest application versions, most features and future updates are planned only for Joomla 3.x .
Joomla is an award-winning member and content management system (CMS), which enables you to build web sites and powerful online applications. Joomla is free and open source, easy to install and supports many ready made add ons to extend its functionality (e-commerce, e-learning, inventory, reporting, bridges to other applications).
Find on this page: