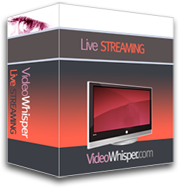 Easy install as Joomla Component and Modules
Live Video Channel for Each Joomla User
Broadcast Live Video from Browser
Share Channels Link/Embed Code
Configure Settings from Joomla Backend
List Live Channels Module
Show Live Snapshots Module
Full PHP source code
HLS transcoding for iPhone / iPad playback
iPhone / iPad detection on channel page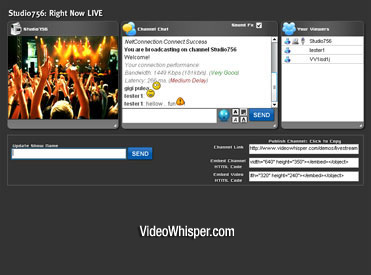 The Joomla Live Streaming edition is the easiest choice to setup and run the Live Streaming application on a Joomla website to brodcast live video online.
Users can publish live video channels from their webcams and online channels can be listed on site with the modules.
Server side transcoding of webcam live video to iPhone / iPad is possible with compatible hosting that includes Wowza and FFMPEG with necessary codecs. Stream can also be published directy for iOS with external encoders. Channel view detects iPad/iPhone and shows the HTML5 HLS container.

Find on this page: live demo, installation instructions, joomla integration details, customizations info.