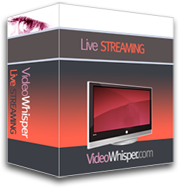 Easy to install and configure Drupal modules
Users can create live broadcasting channels
Broadcast live video from browser and share it
PPV - Pay Per View support (Drupal 7)
Global rooms list support (Drupal 7)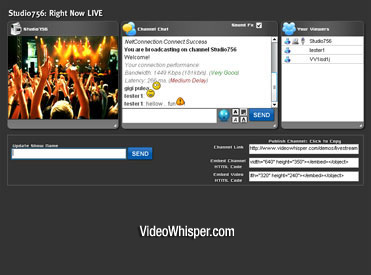 VideoWhisper Drupal Live Streaming provides web based live video streaming easy to setup on Drupal sites.


This application contains an application to broadcast video with realtime configuration of resolution, framerate, bandwidth, audio rate and also allows discussing with video subscribers.
The live broadcasting application also saves snapshots of current video as images for preview purposes and provides links and html code to publish channel and preview.
This integration is provided as a GPL module. Modules are available for Drupal6 (older) and Drupal7.
The module manages configuring the live streaming software, creating live video channels with mutliple settings, listing rooms, accessing channel links and removing channels. Drupal 7 integration includes Drupal Pay Per View Streaming support.
Find on this page: Demos, How does this work, Installation Instructions, Usage Instructions, Uninstall/Upgrade.